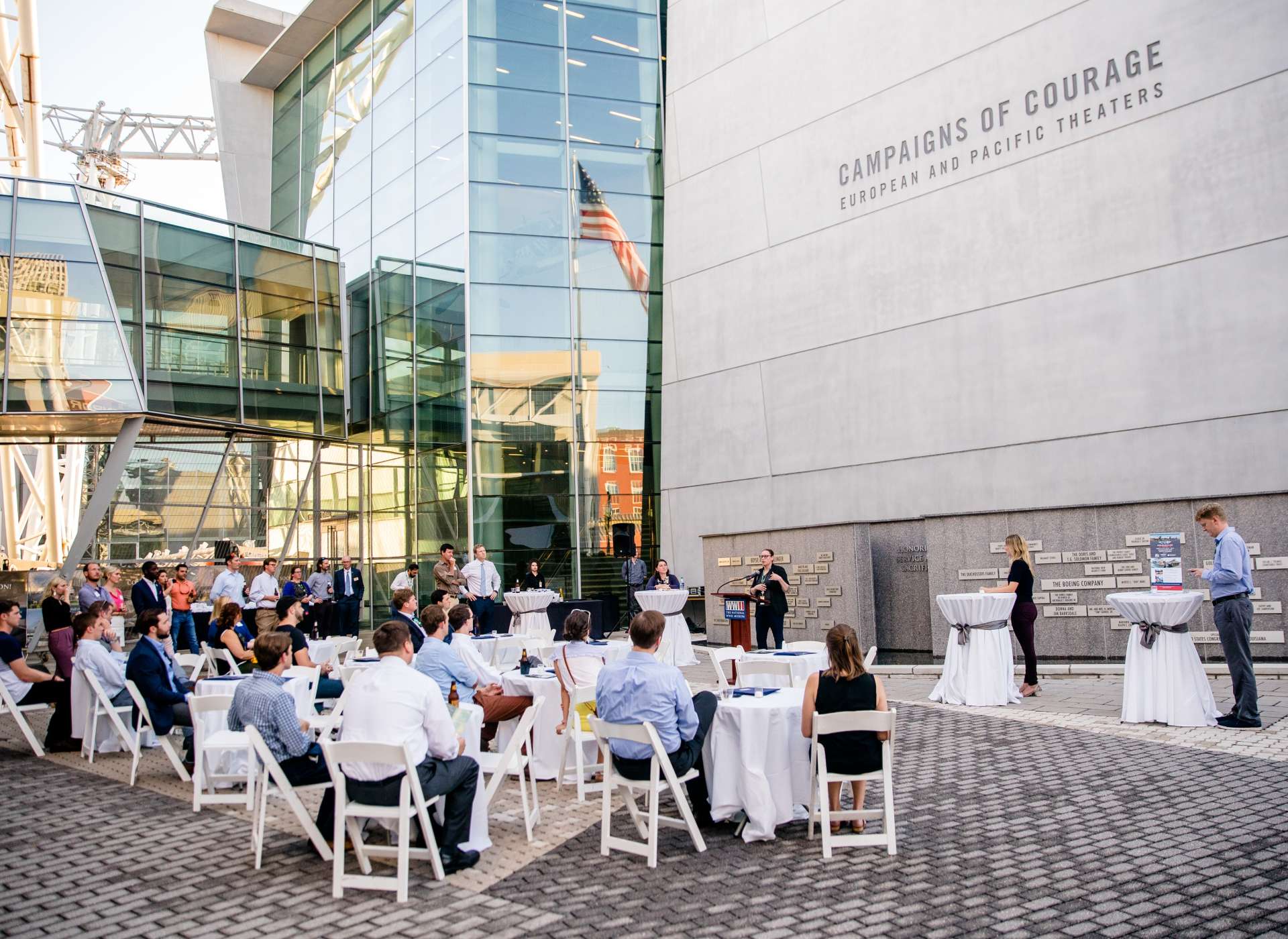 My Review after one night with the Young Benefactors
I am excited about the opportunity to become a member of the philanthropic group, Young Benefactors for the WWII Museum in New Orleans.  The organization's goals are to acquire a young professional generation ages 21-45 for current and future support of the museum.  At the events, members have an opportunity to mingle, explore the museum's exhibits, and most importantly give back.
The Young Benefactor's main fundraising event is the Drafts for Crafts event.  The event is to reveal the restoration of the Museum's macro artifacts, a 1943 Ford American Fire Truck.  The event is to be held in April 2020 at Nola Brewery Taproom on Tchoupitoulas St.
Last Night's Event: Fall Fest with Prelude
As a new member, I was excited for last night's event held in the Louisiana Memorial Pavilion.  The hall contained WWII artifacts throughout the entire space and we even had the chance to view The Arsenal of Democracy: The Herman and George R Brown Salute. Filled with music from the Philharmonic Orchestra we enjoyed the mix of entertainment and mingling. With both new and old members of the Young Benefactors as well as Prelude, another young philanthropic organization, overall I give the organization an A+!
After walking around with my husband, we met several groups of interesting young professionals and it was overall a very welcoming experience.  This event encourages me to want to continue to become more involved in the community.
As mentioned earlier, Prelude is another organization of young philanthropists supporting the Louisiana Philharmonic Orchestra (membership 21-40).  After speaking to several members of the Orchestra from all around the world, I must say Prelude is another organization, that may be added to my list next.  Supporting arts, music, and museums are crucial to the future of these non-profits.  Becoming involved in the community serves you well when you serve it.
Overall, I found the management of the event was excellent and professional and I would recommend it to many friends in the future!
Have questions or just want some extra personal insight into these two groups.  Please leave a comment or feel free to call or text me directly, 985-237-2517